2018-2019 CWSE PARTNERS PROGRAM BOOKLET: Read about Successful Initiatives and Testimonials...click here!
The Chair for Women in Science and Engineering of Ontario works with many partners, including: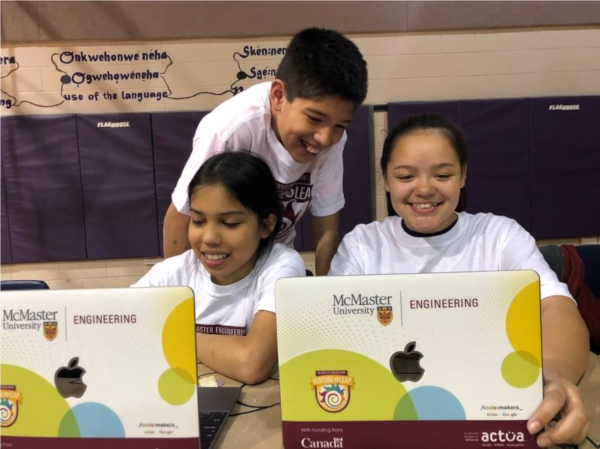 University of Ottawa:
Other partners
CWSE-ON Partners program
Virtual Ventures, Carleton University
Engineering Outreach Programs, Western University
Venture Engineering & Science Program, McMaster University
Engineering Outreach, University of Ottawa
Centre for Neuroscience Studies, Queen's University
The Outland Youth Employment Program, Confederation College
Department of Mechanical & Aerospace, Carleton University
Become a partner
The CWSE-ON Partners Program seeks partnerships with initiatives working in Ontario to promote science and engineering through outreach or professional development activities intended for Indigenous peoples across Ontario, youth and professionals of the Northern Ontario region, as well as other groups that could benefit from such programs. We are also seeking to support bilingual or French-language or First-Nations-language initiatives. Click here for more information.